Can I feed kibble with raw food?
Feeding kibble with raw food is ok.
The short answer is yes, of course you can feed kibble with raw.
Obviously, we do not recommend kibble diets. As nutritionists we consider ultra-processed food to be the leading cause of illness in dogs.
However…
We support everyone to make the best decision they can for their dog, and realise that cost and convenience are big factors for most people. Even including just some fresh food in your dogs diet has health benefits. Anyway we can get people to include fresh food in their dog's diet is a win for us - and the dog.
We've found it's not helpful to be overly dogmatic about it (apologies for the pun ????).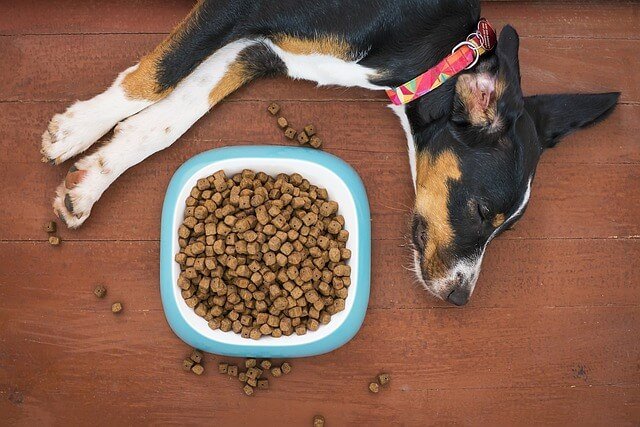 If you do feed your pup kibble, we'd suggest adding some tinned sardines (in water, not oil) and organic blueberries (frozen) to each meal. If you are feeding Whoa Nelly! 50/50 with kibble you don't need to worry about adding anything else to the diet.
Keep in mind that the "best before" date on a pack of only applies while unopened - once the pack is opened and exposed to air it will go rancid in a few weeks. So only buy small bags of kibble that last about 14 days and store in an airtight container.
Every time someone asks me this question I realise that I'm saying things they really don't want to hear. But it's an honest opinion, based on my training and professional experience with hundreds of dogs.
Ultimately, if we can help introduce fresh food in any form into your dogs diet that's a positive result. And if you're feeding mostly raw, good for you and your dog ????