Harley- CA
Meet adoptable deaf 3 year old bully mix Harley who is looking for a loving forever home with someone who will cherish her, become her new best friend and always keep her safe. From her foster: Harley is an abandoned pit bull that was neglected by previous owner and allowed to wander the streets and [...]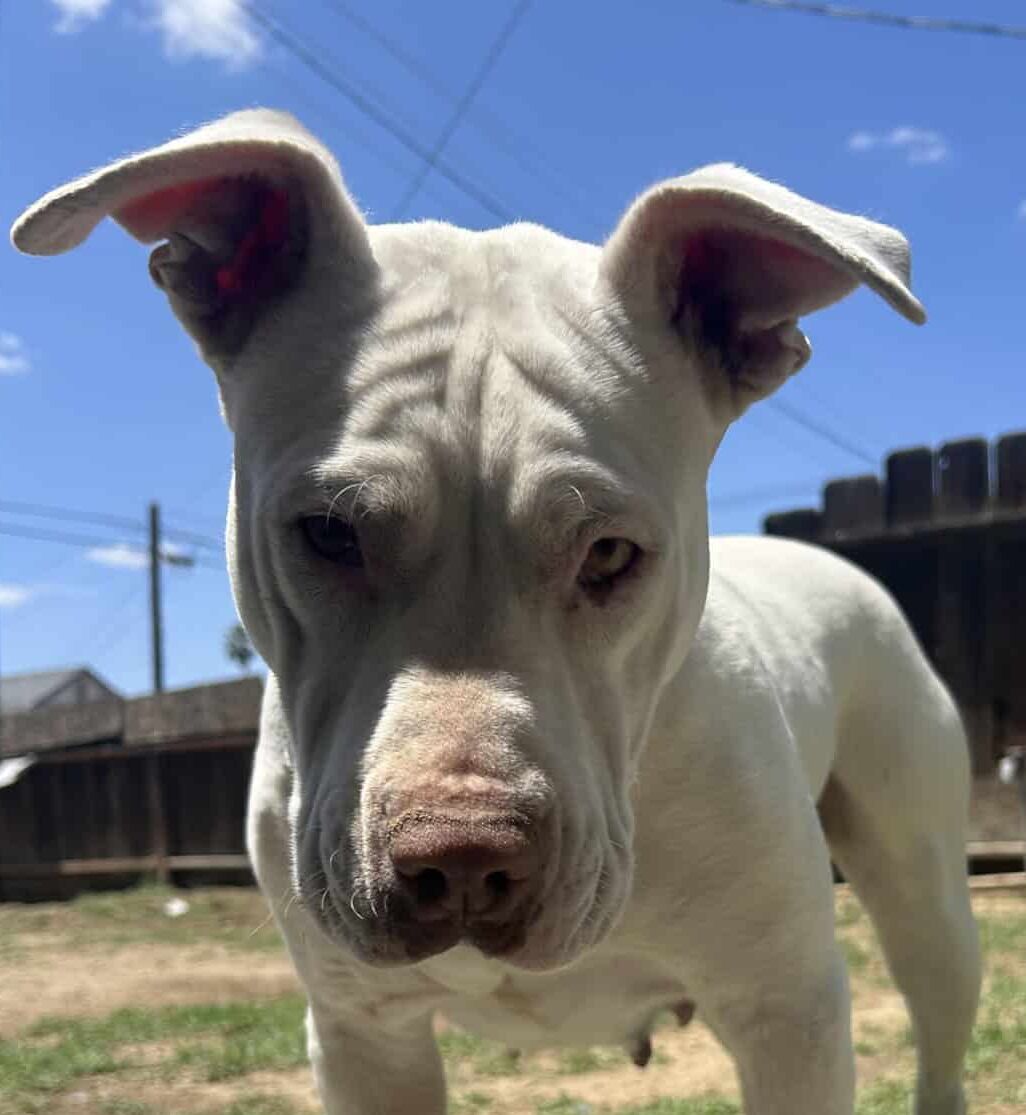 Meet adoptable deaf 3 year old bully mix Harley who is looking for a loving forever home with someone who will cherish her, become her new best friend and always keep her safe.
From her foster: Harley is an abandoned pit bull that was neglected by previous owner and allowed to wander the streets and get pregnant. She had multiple litters back to back. Harley and the puppies were also allowed to wander the streets in the hot summer and the rains of the winter by the former owner without any care for their well being. On her final litter she came to our fathers home where he fed and fostered her and her puppies until we had found a home for them. We were able to get her spayed. We are looking for a forever home for Harley.
Due to her being deaf we are unable to keep her for long term due to her special needs. She is loving and playful, and her favorite pass time is chasing shadows. Harley has had a hard life and deserves a loving home.