The ULTIMATE Guide to Including Your Dog in Your Wedding
The ULTIMATE guide for including your dog in your wedding day! From what they'll wear to who will bring them home, we've thought of it all & are so excited to share it with you! Let's get started with your step by step guide to giving your dog the best day ever at your wedding!
POV: Your dog is your family & you can't imagine your wedding day without them in attendance.
However, when you start thinking about all of the logistics, you realize it might be a little more difficult to include your dog than you'd hoped.
Luckily, we are here to help!
We have the ultimate guide to including your dog in your wedding day!
From what they'll wear to who will bring them home, we've thought of it all & are so excited to share it with you!
Let's get started with your step by step guide to giving your dog the best day ever at your wedding!
---
STEP 1: CONSIDER YOUR DOG'S PERSONALITY
This is likely the most important step so please don't skip it! Carefully consider your dog's personality & how it relates to the wedding day by asking questions like:
What are their energy levels?
Are they a flight risk?
How do they react to new people?
What about kids?
Do they get overwhelmed in crowds?
How do they react to new environments?
These are just some of the questions you'll want to ask yourself before deciding the best way to incorporate your dog at your wedding.
And if you find yourself thinking my dog might be too "crazy" or "hyper" to be a part of the celebration, we have tips specifically for you that may help you decide so don't give up on your wild child just yet!
---
STEP 2: DECIDE ON THEIR "ROLE"
Now that you've thought about their personality, it's time to decide HOW you'd like to include them in your special day.

Check this blog post out for extra tips on including your dog in your wedding ceremony!
If they are your typical happy go lucky pup that's down for an adventure & meeting new friends then likely they'd be a great fit for any part of the wedding festivities - whether that be walking down the aisle, greeting guests, attending cocktail hour or taking family photos.
That's not to say that a dog with some "quirks", if you will, can't be a part of these activities, but you may just need to be a little more conscious of their exact role.
For example, you want your sweet dog to walk down the aisle with your wedding party but they are strong & known to pull on the leash. In this case, we'd recommend choosing someone that is comfortable & confident with them to walk them down.
If your dog gets anxious in big crowds or around people they don't know very well, then you likely want them to head out before cocktail hour so as not to overwhelm them.
If you've given it a lot of thought & you come to the conclusion that your dog just wouldn't be comfortable attending your wedding in any way, then don't worry, we can still help you include them!
Check out our additional tips here on how to still incorporate them in the day, even if they can't physically attend.
---
STEP 3: INFORM YOUR VENDORS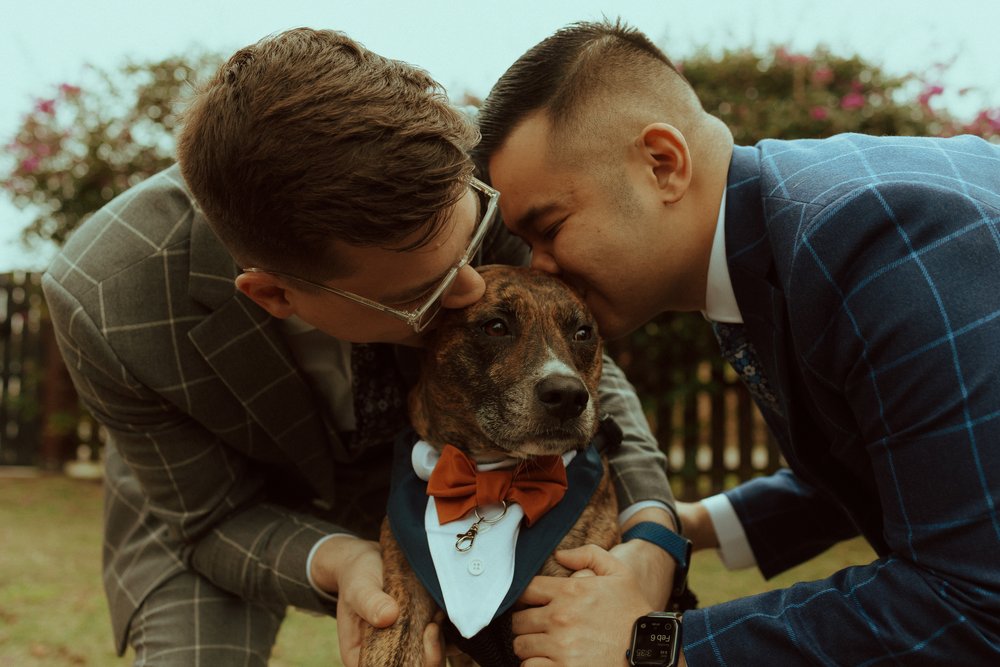 Your vendors are there to make sure you have the best day ever! They work hard on the details of the day to make this happen which is why it's so important to keep them in the loop that your dog will be at your wedding.
Not every vendor needs this information, but it's important that you discuss it with your planner, photographer & venue.
It's especially important to discuss with your venue, perhaps before even booking with one, to understand their pet policies. It would be the worst to find out later on that they have a strict no pets policy when you really wanted to have your dog as a part of your wedding day!
Your planner will want to add your dog's part in the wedding day to your timeline & keep track of any important contact info, such as your wedding dog sitter.
Your photographer may suggest bringing your dog to your engagement session so they can get familiar with each other & the camera.
Click here if you want our tips on including your dog in your engagement photos!
---
STEP 4: HIRE A PROFESSIONAL WEDDING DOG HANDLER
Yes, this service actually exists!
You can hire a wedding pet attendant, or wedding dog sitter, to specifically take care of your pup at your wedding! This is hands down the best way to ensure that everything goes smoothly on your big day.
When you hire a professional wedding dog service they will plan every last detail with your pup's needs in mind. They will likely coordinate with your vendors, as well, which can save you a lot of time & hassle.
When you enlist a reputable wedding pet care company, they will have the experience to be flexible on the wedding day & handle any situations that may arise. They will not only be pet professionals, but wedding & event professionals, too.
It's also the best way to ensure you get those picture paw-fect photos with your pup without it becoming too overwhelming or time consuming on the day of!
If you're not sure what pictures you should get with your dog on your wedding day, check out our recommendations here.
They will also handle one of the most difficult logistics that couples run into when planning their wedding dog care, which is round trip transportation! You wouldn't want to ask someone to leave your wedding to bring your dog home, or even worse, ask someone that you didn't invite to your wedding to handle this, so hiring a wedding pet care company means this stressful logistic will be taken care of.
A dog wedding chaperone service also means that your dog will be receiving constant love & care throughout the day & you won't have to put that responsibility on anyone else. No need to ask your parents or a member of your wedding party to step into this role, it's truly best to leave it to the professionals!
Here is more information on what you can expect from a wedding dog handler at your wedding!
---
STEP 5: PICK OUT THEIR ATTIRE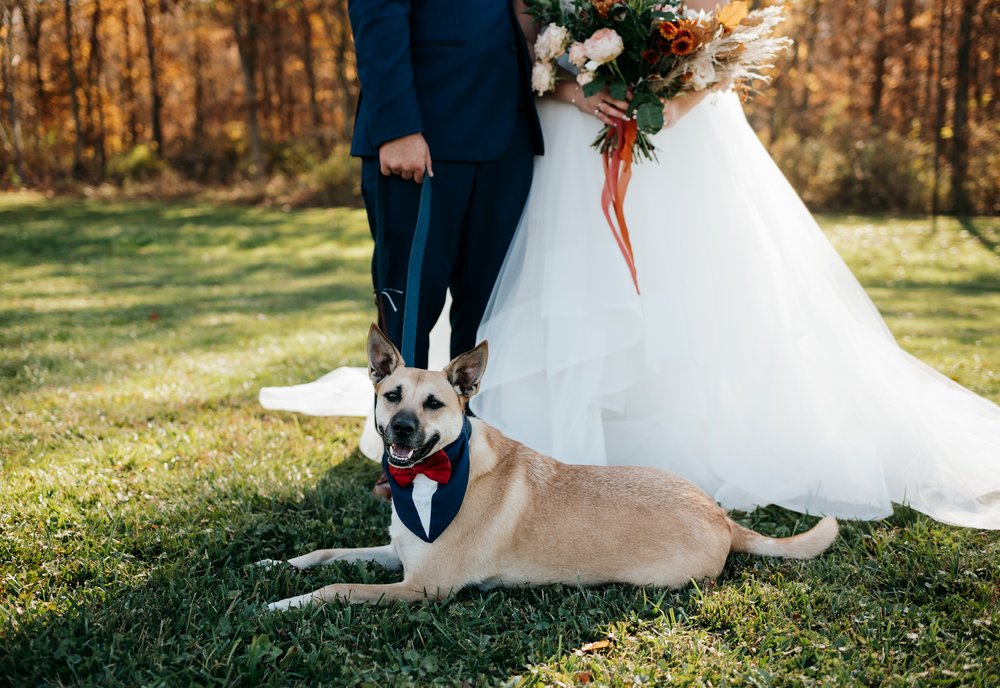 This is such a fun part of the planning process! A quick google search will pull lots of options for dog wedding attire so you'll have a lot to work with.
If you want something basic & comfortable for your dog, Amazon is a great place to start. They have bandannas with sayings such as "I Do Too" or "My Humans Are Getting Married" as well as tuxedo bandanas that slip into a collar.
You'll also be able to find tutu or dress options if your pup is up for that!
If you want something a little more custom, we recommend heading over to Etsy. You'll find hundreds of options for custom tuxedo bandanas, full suits & flower collars that can all be custom made for your pet's size & your specific wedding color palette.
Another option, custom or not, is a special harness or leash for the wedding day. Maybe a nice white rope leash or a harness with lace material.
We also love the idea of having a special tag made for your pup that says something like "Best Day Ever" or "Dog of Honor" with your wedding day. It will be such a special momento for you to hold onto!
An additional option is to work with your florist to create a custom fresh floral collar or leash. This is absolutely stunning in photos & gives your pup that extra special flair!
We love seeing greenery on leashes, too. It's important that your florist makes note of your pup's size so they can plan accordingly & it doesn't hurt to remind them to avoid any flowers that may be toxic for dogs!
---
STEP 6: PLAN THE LOGISTICS OF THE DAY
If you opted to hire a pet wedding service then this step will be quite simple as they'll walk you through every detail, but either way there will be some coordination to consider.
First of all, where will your pet be picked up & dropped off at on the wedding day? Ensure whoever is taking care of this has access to the locations ahead of time with a key or door/garage code.
Consider what time your pup should arrive at the venue.
Think back to what their role will be on your wedding day. If they'll just be there to wish you good luck before the ceremony & take a few photos during your "First Look" then they won't need to be on property for too long.
If they will be a part of the ceremony, you'll want to plan their day with time on their side. You always have to remain flexible when it comes to animals so it's best not to cut things too close. We recommend having your dog arrive at least an hour before the ceremony begins so they have time to get their sniffs in & energy out before guests begin arriving.
Hopefully you've already discussed this with your photographer, but if not now is the time to think about what photos you'd like them to be a part of.
If you are doing a "First Look" with your partner we highly recommend including your dog in some wedding photos right after this. If not, it may be best to try to have your dog near the top of your list for photos after the ceremony so as not to keep them anxious & waiting for too long!
---
STEP 7: PACK THEIR BAGS
Your dog will need a few supplies for their big adventure at your wedding so be sure to pack a bag for them!
Again, if you've hired a wedding day pet care company then they'll likely bring a pack of supplies of their own for your dog, but it still doesn't hurt to plan ahead.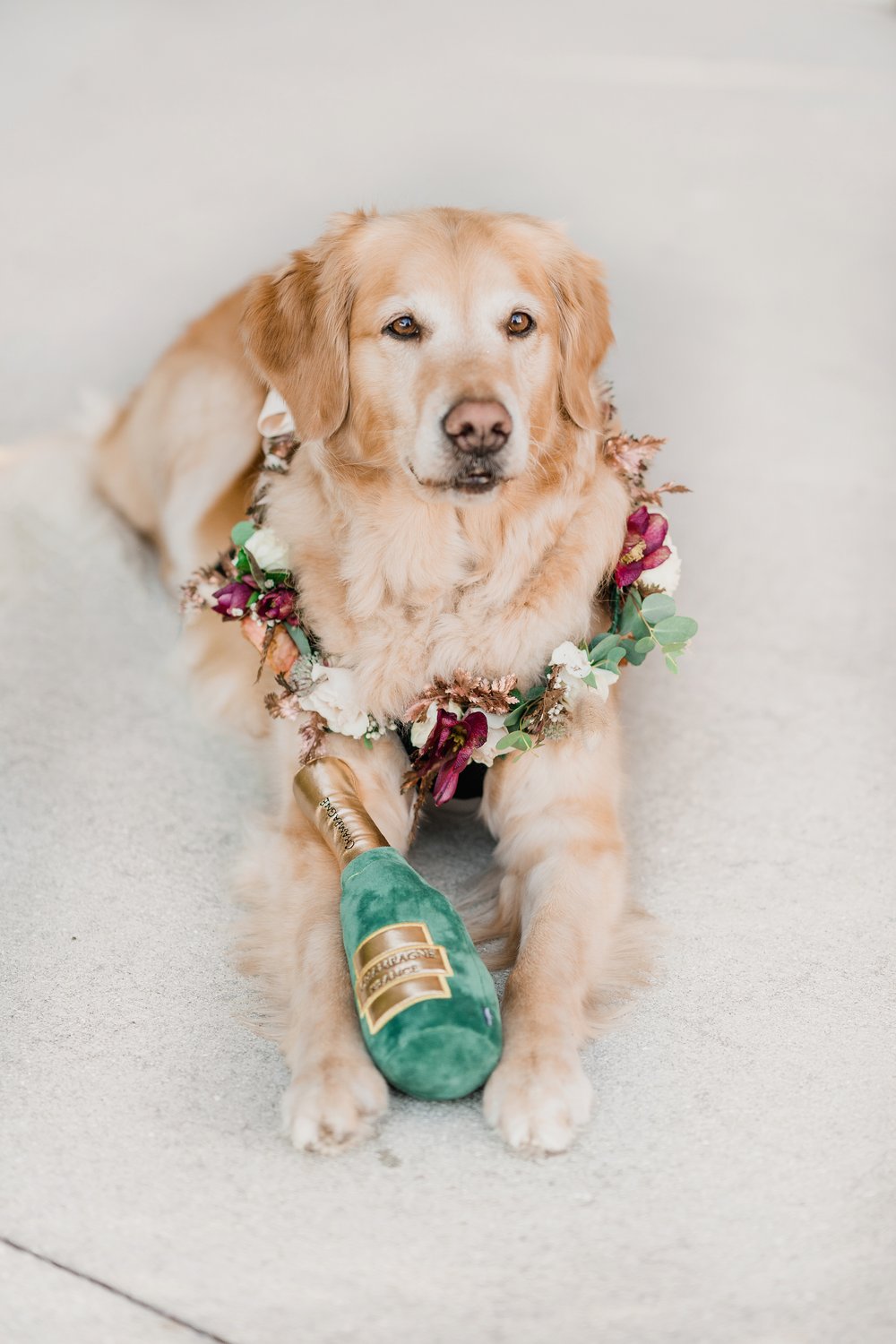 ---
STEP 8: ENJOY YOUR (& Your Dog's) BEST DAY EVER!
It's finally here! Your special day! You've thought of it all & it's time to relax & enjoy your best day ever!
Luckily you've taken the steps ahead of time to plan the wedding day for not only yourself, but for your dog, as well.
You've coordinated with your vendors, hired a plus-one for your dog & packed up everything they'll need to make sure your pup is happy & comfortable on their big wedding adventure.
Your dog will be so grateful to be invited to celebrate this big moment with you & your loved ones. Not only will they get out of the house & explore a new environment (yay for new smells!) but they will be able to experience a moment unlike any other with all of their favorite people in one place celebrating the love of their parents!
Dogs are family & we get that. As long as you carefully consider the steps we've listed out there is no reason your wedding day won't be your dog's best day ever, too!
---
ABOUT THE AUTHOR:
FairyTail Pet Care is Your Dog's Plus-One™.
They are the nation's FIRST wedding pet care company. Founded in 2015 by two lifelong best friends they have included over 1000 pets in weddings! They have locations all throughout the state of Florida, as well as Las Vegas & Pittsburgh. They are available for travel worldwide & are currently awarding franchises throughout the country.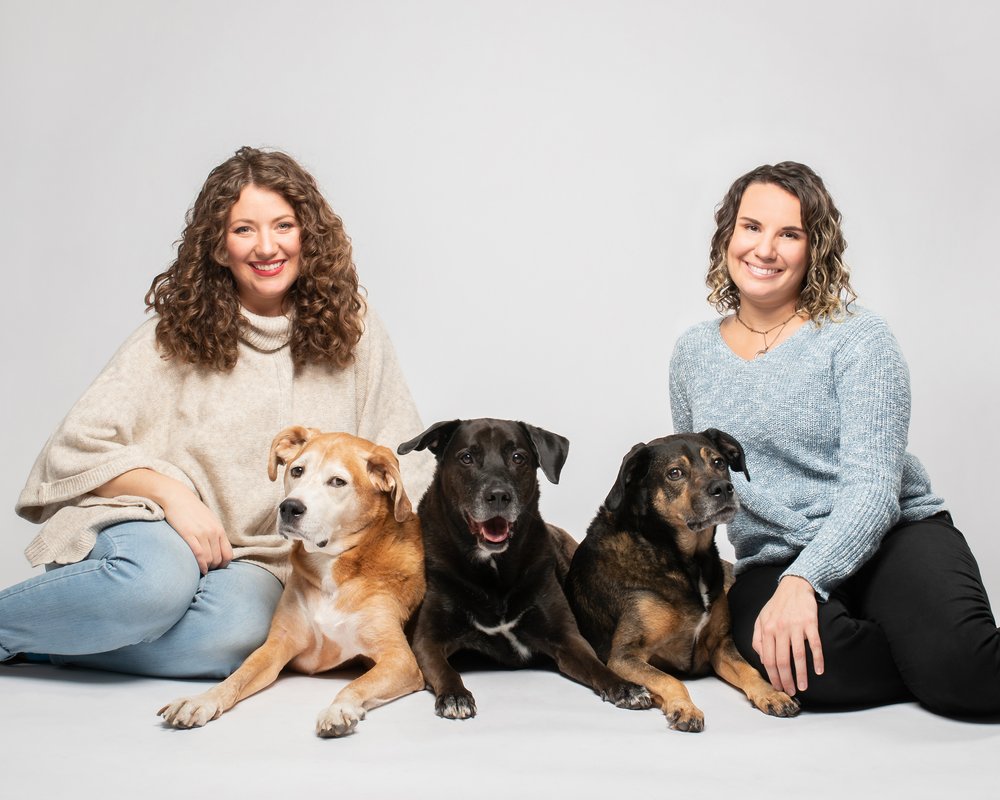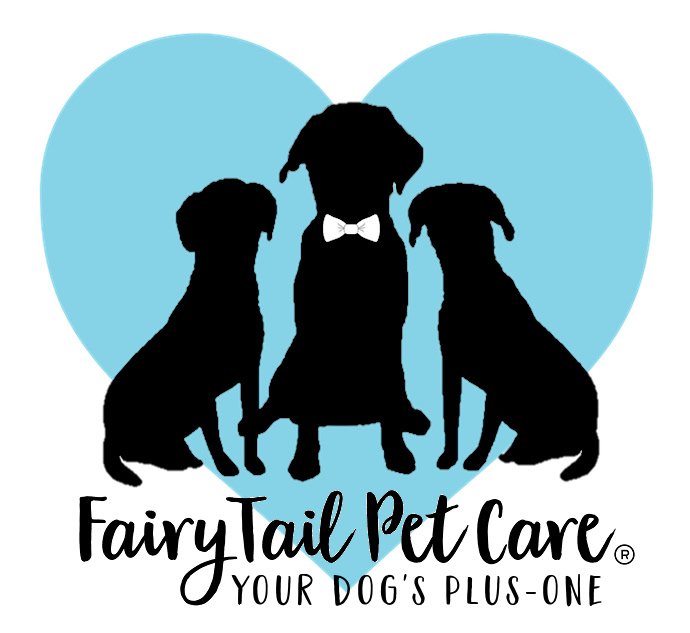 Learn more about the company that brings the paws-itivity to weddings by clicking here.
If you are looking to include your pet in your wedding day & are interested in learning more about wedding day pet care please click here to reach out to FairyTail Pet Care.